Featured Piece – Pangaea (23″ x 38″)
$1250 CAD
This large painting is alcohol ink on translucent yupo paper. It can be framed in a variety of styles, and is for sale. A portion of this painting has been used for the site's background image. The deep navy blue is custom mixed and difficult to re-create. Toning a darker blue can end up with a shade that splits into purple. In this case, the true navy maintains itself, and is a truly unique colour. Roll over the thumnail below for more detials.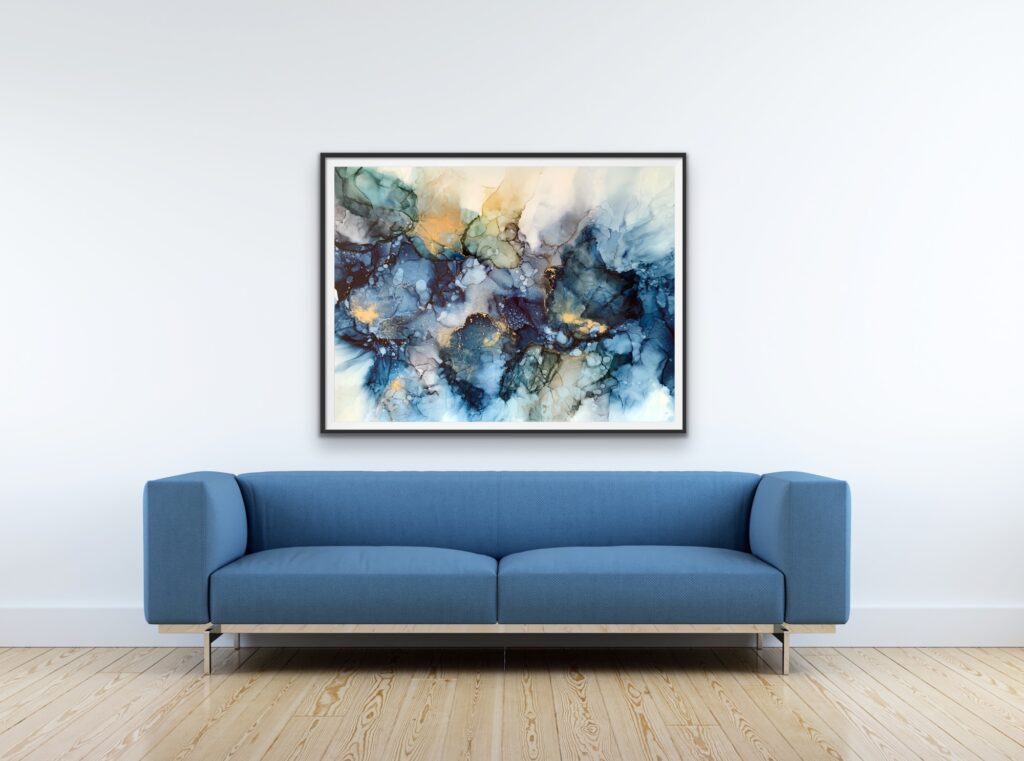 Find this on Etsy
In order to process a range of payment options, I have this piece in Etsy.