Notecards
Select colours preferences and they will arrive in sets of 4, unique and orginal artwork. White, ivory, and brown coloured cards are available. I have circle cut cards as well as traditional rectangular frame cards. They are $10 dollars for 4 cards. (Much cheaper than regular greeting cards, and totally unique!) Blank inside.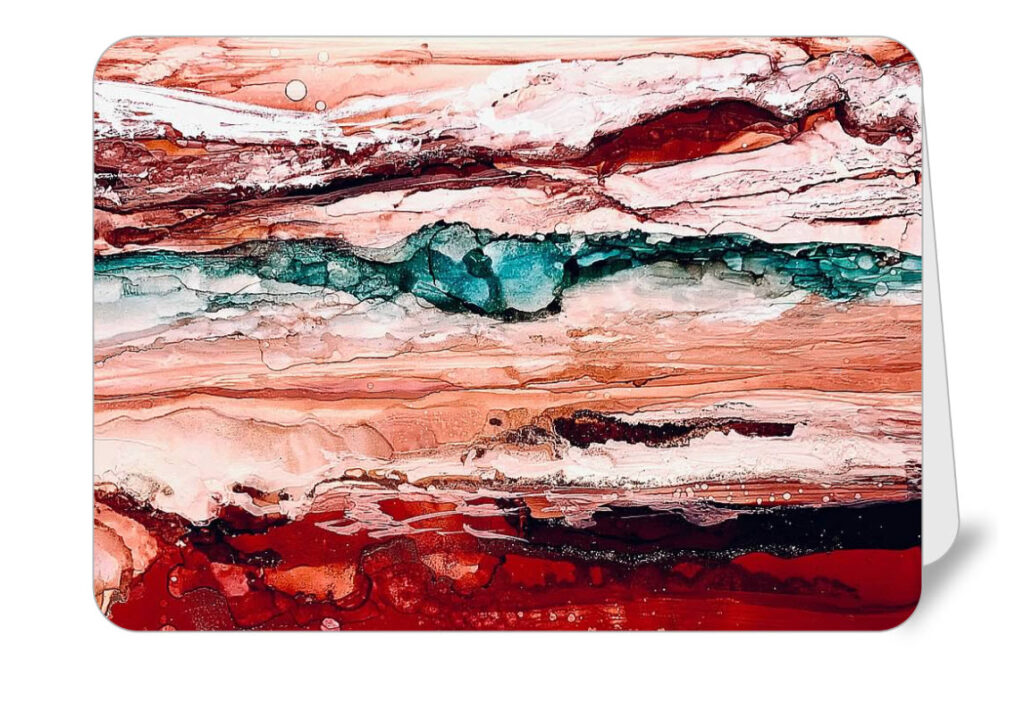 Digitally reproduced cards
For a different look, my paintings can be reproduced on matte or glossy cardstock in larger batches. These are your not your 'handmade' style card, but still unique, colourful and professionally printed. Sets of the same image can be ordered or a collection of images are available.