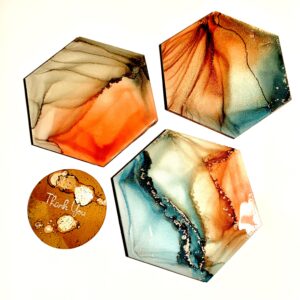 Tiles
Three different types of tiles are available for coasters or float framing.
Resin-coated art board tiles are glossy, thin and lightweight. Perfect for framing or sets of truly unique coasters.
Hex, square, and round ceramic tiles and porcelain tiles are also available. The hex porcelain are heavier and durable. All tiles have the high gloss resin coating and are all completely unique.
The circles are more expensive as the blank tiles are more expensive, but are absolutely gorgeous when resin-coated and finished with cork bottoms.
A set of 4 square tiles is $29.99 CAD
A set of 4 porcelain hex tiles is $39.99 CAD
A set of 3 hardcore (lightweight) tiles is $19.99 CAD
A set of 4 circle tiles is $49.99 CAD
(plus shipping)
Cboose your material and colours. Each custom order will be truly special. Note: While I take great pride in the quality of my work, they are handmade, and there are occassionally tiny imperfections on some tiles. If you are not satisfied with your set, you may return it and I will substitute your order with a new set.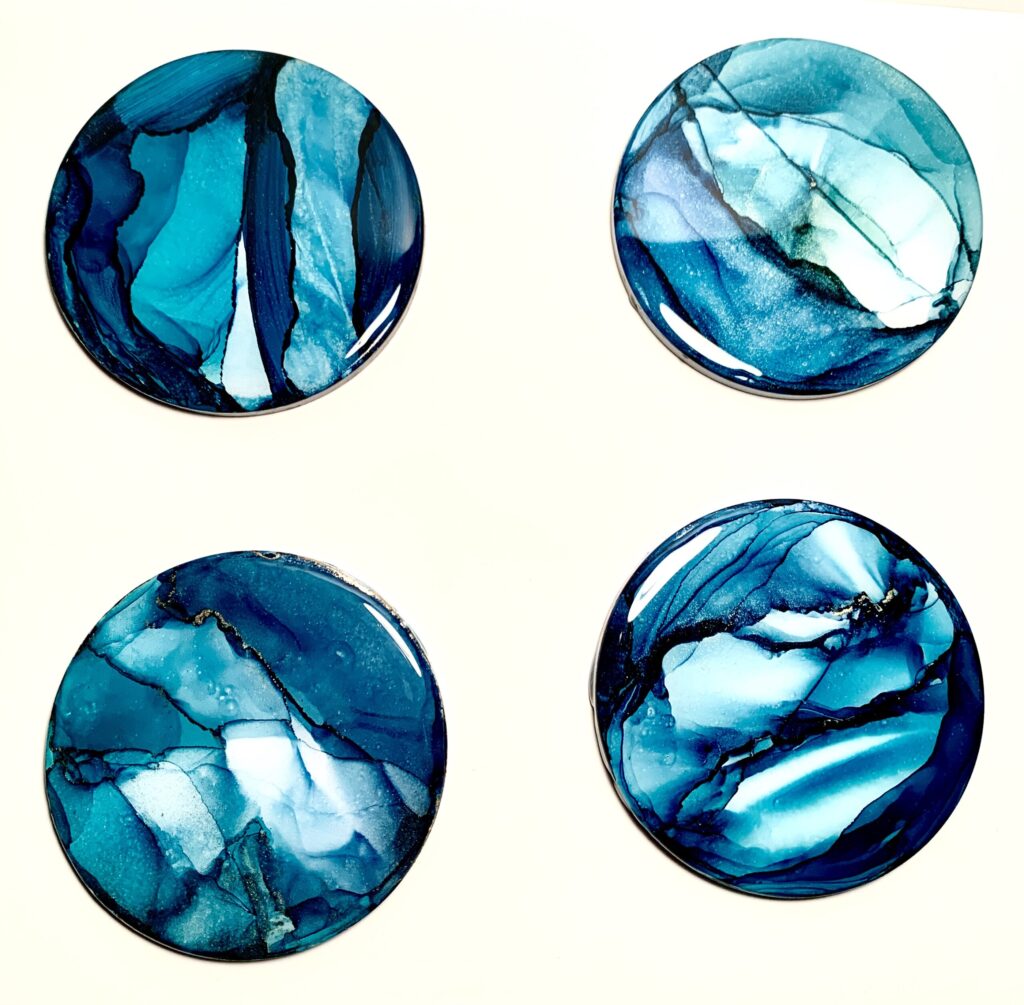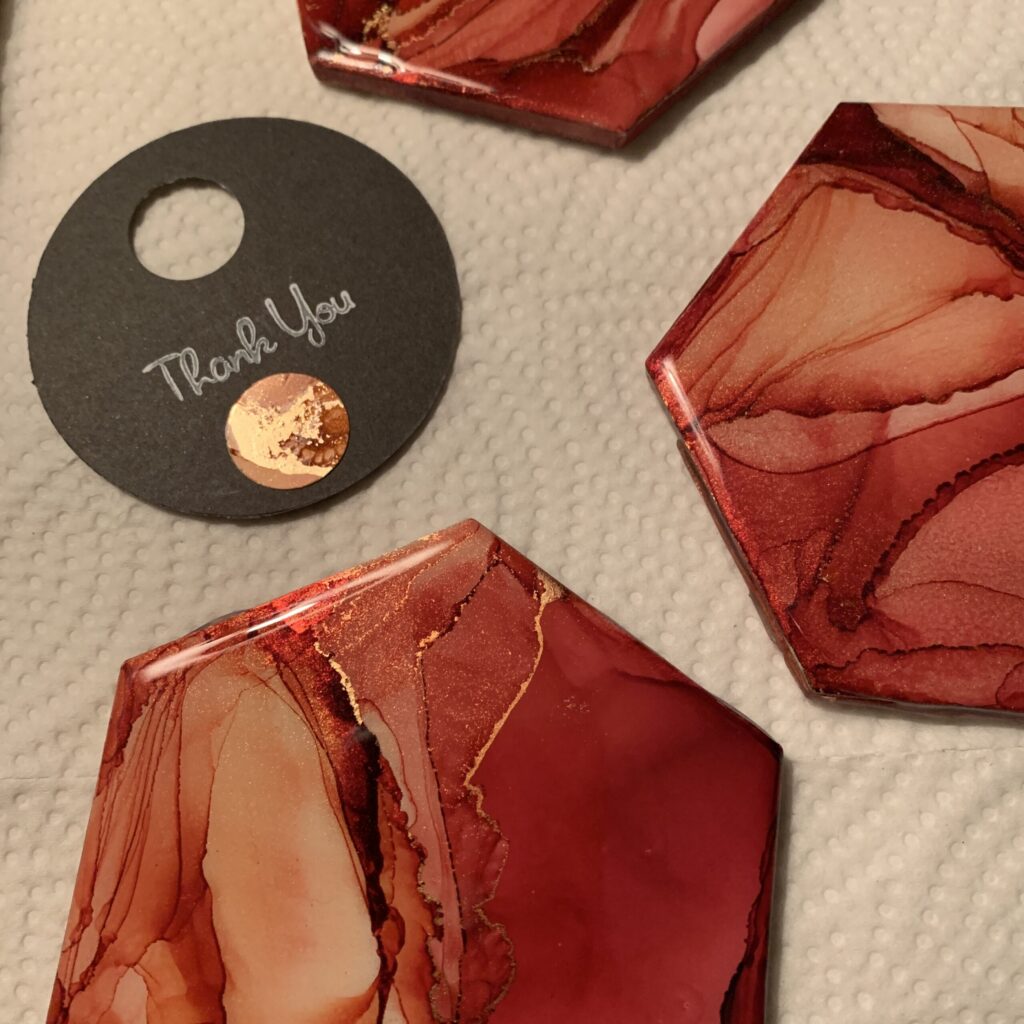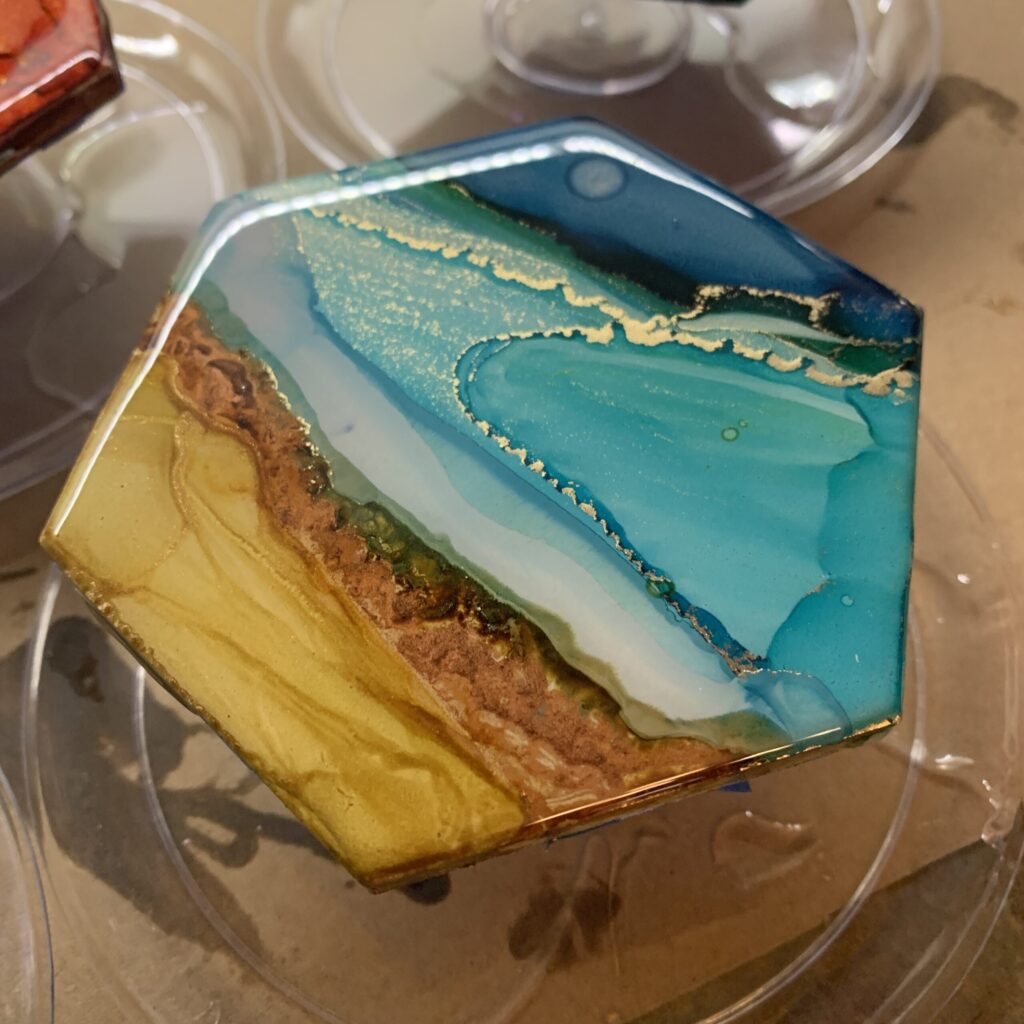 Mugs, plates and trinket dishes
I am gradually expanding my collections to include a variety of other items. Stay tuned for more options. Mug + coaster sets are coming soon!